12 août 2010
4
12
/

08
/

août
/

2010
12:15
"Diagram O" which come from a crime sociology thesis on the back of the diagram L from Lacan.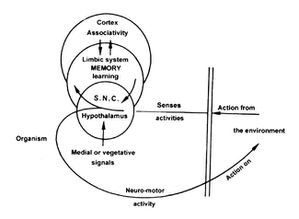 Face recto du carton de l'exposition collective "Dead air,several artists several silences" montée et organisée en 2005 à la galerie Crazy Space à Los Angeles.(Schéma source: Henri Laborit). First side of the "Dead air, several artists, several silences" group show flyer curated in 2005 at the "Crazy Space" gallery in Los Angeles, (reference diagram: Henri Laborit).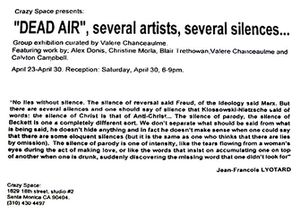 Face Verso du carton de l'exposition. View on the back of the exhibition flyer.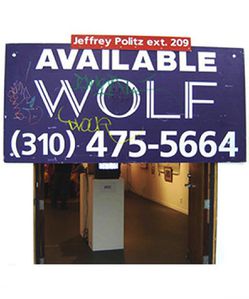 Vue sur le panneau à l'entrée de l'exposition "DEAD AIR" avant la réalisation de la peinture en glacis du clown et la restitution dans son contexte urbain initial. Close-up on the sign hangs at the entrance of the exhibition just before the making of the clown glazing painting and the return in its original urban context.